Springfield, MO Appliance Repair
Appliance Service Center
Appliance Service Center of Springfield, MO provides major appliance service and repair to the surrounding area. We are locally owned and operated since 1972. We supply service and installation in air condition & heating systems. Our service is Monday through Friday from 8:00 am to 6:00 pm. Romans 6, 7 & 8.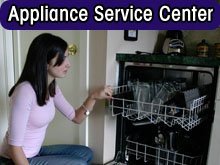 Learn More About Appliance Service Center:
Appliance repair

Heating & cooling service
Contact Appliance Service Center today at 417-866-7778 or 417-882-7776 for all of your Springfield, MO and surrounding areas appliance repair, heating & cooling services needs.
Hours of Business:
Monday through Friday from 8:00am to 6:00pm